At last market reports for Kildeer IL homes starting with those sold in November 2016. Every other month or so will update you. This will give Kildeer IL home buyers and sellers some insight into the Kildeer real estate market and how healthy it is.
In November we had 2 closed sales. The average price was $833,750.
This compares to the year so far of 62 sales with an average price of $700,797.
Homes sold at 95% of asking price.
Average marketing time was only 4 days. (Annual average is 165 days.)
It's quite normal for sales to slow at the end of the year.
Here the chart shows the supply of Kildeer IL homes. As you can see it has been steadily declining but flattening out now at years end.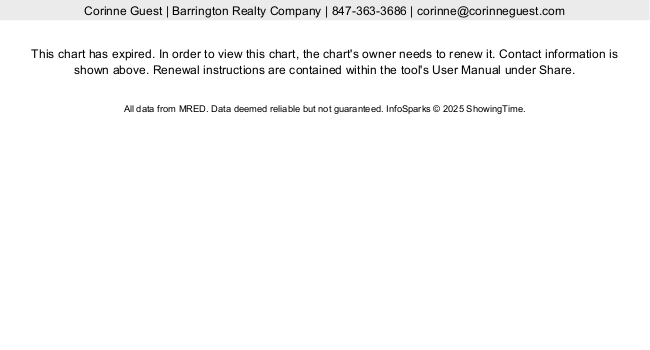 The next chart shows that homes in Kildeer IL have an average contract to close time that has been improving as the year progresses, now down to about 53 days. The changes in mortgage applications and processing have contributed to longer times but I have lenders that are getting much closer to 45 days. The right lender makes all the difference!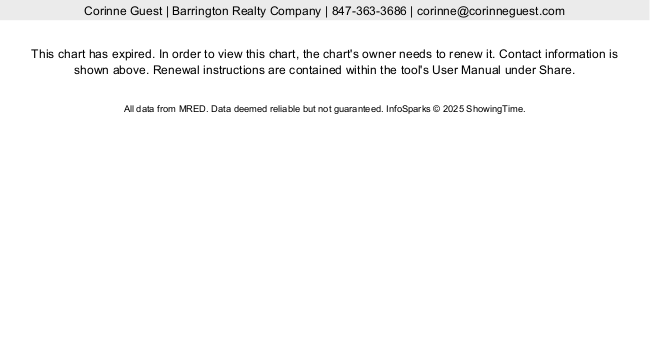 Kildeer IL Real Estate Market Data
35 Active Homes For Sale Today
8 Homes Under Contract (Contingencies Remain)
0 Homes Pending (All Contingencies Met)
Absorption rate is about 6 months. (This is how long it would take to sell current inventory based on average monthly sales in the last 12 months.)
Browse all Kildeer IL Homes For Sale
We have all homes in Kildeer IL listings in the MLS right here for you to search. Start here with our easy search tool.
When you're ready to buy in Kildeer IL, give Corinne a call at 847-363-3686 or email her and let her know how she can help you. Not sure if Kildeer is right for you? Learn more.
Before buying a Kildeer IL home, it's useful to understand the current market trends in the community. Make sure you do not overpay for a home or get caught with a price that does not get supported for finance. If you are relocating to Kildeer Illinois, we're the experts in relocation home purchases. Please reach out to us for help.
Corinne can be reached at 847-363-3686.