As 2018 nears a close, as the number of buyers dwindles, all the homes that have not yet sold will likely sit on the market over the New Year. What's worse is your agents real estate marketing efforts may go down or have already stopped. Showings may come to a grinding halt as we turn our attention to the Holidays. You may decide to take your home off the market and gaze outside at the snow for three months thinking it's the preferred or even advised thing to do.
STOP!
Unless absolutely necessary, there is no reason to stop marketing your real estate. It's easier to decline the occasional showing rather than miss your potential buyer because you are not available at all. In winter we still have buyers.
The same is true if a market starts going soft, which is what we've been seeing here in Barrington during 2018. The following chart shows sales over the last three years, in all price ranges and in the MLS area code 10, which includes every part of Barrington and surrounding villages sharing the zip code 60010. Our real estate sales are wide enough to get a true birdseye view of what's happening. The market is not as bouyant as it has been.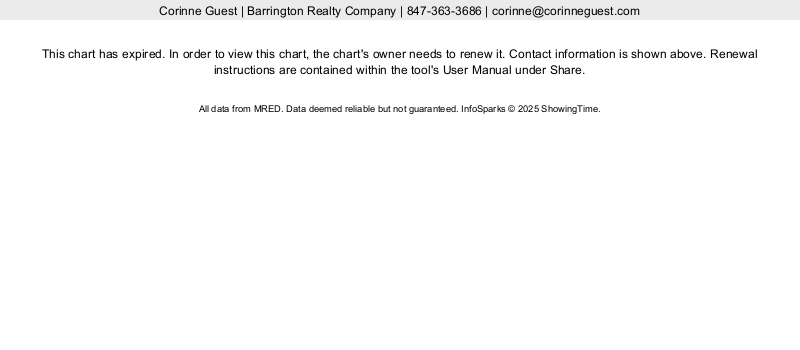 Real Estate Marketing Tools In The Digital Age
Times have changed. Marketing real estate is more about making use of all the tools online for a much wider audience reach than ever could be achieved with printed material such as newspapers, postcards, and flyers. There's a never ending and always expanding array of tools we can use.
Buyers and sellers of real estate all use many different methods of researching online. From regular home searches to social media, video, real estate networks, and using the search engines to find what they want in a property or REALTOR®. It's diverse and yet most real estate marketing is not diverse at all. Have REALTOR'S® become lazy? Is it just to easy to say we add it to the MLS and that's all you need today? Of course it is…lazy that is. It's lazy to not explore marketing tools for the industry to find out what more can be done. It's lazy to do nothing more for our clients. It's also lazy not to do any personal marketing to attract new real estate clients, but hey if that's how they feel, maybe it's time for a change?
Presenting Your Property
Marketing real estate starts with presentation and exposure via the MLS. It is true that 80% of the time your buyer will come through another agent. That's why we have the MLS. It is a tool REALTORS® use to expose your home to other real estate agents. Collectively we have more buyers we are working with than each of us individually, so it makes sense. It's not something you would ever want to skip.
Presentation includes more than simply do the minimum, which unfortunately we see all the time. The MLS data has a lot of information we can include about a the real estate we represent, residential or commecial. Some is mandatory such as the address and price. A lot of it is not and gets missed, either deliberately or though laziness. Here are things I often see missing:
If you think buyers do not drive around looking in areas they want to live, you would be wrong. This can be one of the first things they do if they are local. Relocation clients like to dive deep into the area before they visit. It's hard to judge an area without in depth data, photos and information. They have no choice but to go online and subdivision information is very helpful.
It's not hard to tour a home and ask a seller everything about your equipment, the age, what extras you may have.
A costly item for buyers to buy if there are none mentioned. Your buyer may never even visit and yet you are fully decked out with blinds and drapes.
Local buyers would at least like to know. The local school district has a boundary map, it's not hard to try to find out. While we can never guarantee schools, we should at least try. It might get a few buyers in the door that might never even know you are for sale. Local real estate agents usually add this information, non locals don't because they do not know the area.
This data is available on most of our county tax assessor websites. Taxes and exemptions are available too yet this is far from accurate on the MLS. Your agent has a direct link into the site!
Interior and Exterior Property Features.
Every property has something, so why are these left blank? Why is real estate marketing data and property information considered unimportant?
There are other things I often see missing, these include:
Property style
Roof type
Bath amenities
Fireplace details
Electricity data
Property construction information
Lot descriptions
Lot sizes are often incorrect
Local amenities
Sale terms acceptable to seller
Occupancy date
I hope you get the idea here. As your real estate agent it is our job to find out all this information and provide a clear and full picture and description of a property in all of our real estate marketing pieces. Nothing that can be known should be left out.
Do You Need To Do Any Upgrades?
If you've ever wondered what determines if a buyer will buy your house, it is not always the cost. Sometimes you could not give a house away because there are objections that just cannot be remedied. Location is one of these. Style is another. The house is what it is where it is.
There are many other objections that can be remedied and should have been before your agent started the real estate marketing. We all know that kitchens and bathrooms sell houses. They are also the top cost items. Visual finishes like floors can also be an item that may cause a buyer to reject your house. Interior decor and finished needs to match the level of housing as well. Here in Barrington, any single family home that has vinyl in a kitchen is going to raise eyebrows!Buyers are expecting more for less these days.
Ask your agent! Hopefully you have hired a REALTOR® with lots of experience. Selling your home may not be the right time to hire a newbie, friend or even family member. We are here to help you stage your home, using what you have, tell you what you should do as a minimum before listing, even if it's a higher ticket item. It could be the difference between a sale or no sale at all.
Note that you can never expect to get back all your investments. It's just not realistic to expect. However it might make the difference between a quick sale or a long drawn out process.
Marketing a Home Through Photography
Once your agent has a complete written picture of your home, you've done what's needed to make the best use of all our real estate marketing, it's time for real pictures. Photographs can either be done by the agent or by hiring a professional real estate photographer. There's nothing wrong with either choice but agents should be capable of doing it well.
We like to provide professional photography for most of our Barrington homes, but on occasion it's better for the agent to bring their camera and do them personally. Smaller homes are a good candidate for agent photography. Sometimes small square footage does not lend itself to producing magazine style photos. Most of our single family homes in Barrington will be photographed by a professional. We'll usually ask you to prepare your home before the photographers appointment.
We'll often ask you to remove furniture if it's overly busy in a room, declutter some of your photographs and nic-nacs. There's no better time than now to start packing them up carefully. If you have dirty carpets, we understand, life takes a toll on them. It might be wise to have them professional cleaned before your photos. Poor impressions can be the make or break of your sale and they show exceptionally well in marketing pieces.
Photographs should include some exterior shots too. This is something most professional photographers often do not include. It's why we bring along our camera every time. Although cellphone cameras have come along way and provide some extremely good photos, we prefer the use of a digital camera with wide angle lenses. It makes it easier to photograph more in each frame, but also to edit photos if needed.
Property, data and photos are ready, what do we do next in out real estate marketing plan?
Starting With Numbers
It would be easy to add your home to the MLS and forget it until the showings start or the offer comes, yet in our digital world there is so much more real estate marketing we can do. Before we do that we need to explore one more important aspect of your home marketing.
Pricing
In a real estate market that is declining it's not the time to start pushing the limits with your original asking price. We understand. It's money, your money. But it won't be your money if you cannot sell! As we see more price cuts be very cautious, resist the urge to over-price and wait and see. Remember the rule of selling a home. You have to sell it three times.
First you need to find the buyer.
Then you have their buyers agent, who'll look for comparable sales and make a purchase price suggestion.
Lastly, for most buyers, there's a lender involved. They'll order an appraisal to make sure their risk is as safe as possible. The appraiser will look for comparable sales as part of his assessment.
Don't fall into the mindset that every little extra thing you have done automatically adds extra dollars. For example, a recent painting may make your house more appealing but it has no added value. Everyone expects walls to have paint.
When a market is softening selling a home becomes more of a competition again. Fewer buyers, more homes, prices are driven down, buyers win. It's as simple as that. Getting your pricing right at the start leads to a quicker sale. Getting it wrong usually means price cuts and you are chasing the market value if prices are declining. This is a critical aspect of any price related marketing.
It's always a good idea to do a little research on your competition. How do you compare? How do you think buyers will compare when they look at several homes including yours.
If you are ready to go on the market for sale, or maybe are considering a new approach, if you've made it this far, congrats, you mean business! So do we. Hopefully by now you've got a sense of the effort needed to prepare a home for sale and the real estate marketing possible.
Online Valuations
Don't be fooled by the instant valuations you can find online. They are simple extracting data from a database. Sometime the amount may be higher than you hoped, sometimes about right and even lower. I guarantee you it's only when the number is higher than expected will you believe it! If I said your property was worth $650,000 but ZILLOW or other online site said $525,000, you would believe me not them. So why is it when those numbers are reversed do sellers choose to not believe in the professional but side with a computer?
A word of caution too. Many of these free valuation sites are fronted by agents paying money. You still get an instant online valuation, created by the same computer, but now your details are landed in the inbox of an agent looking for business. I have to believe you would never think this is the best way to hire the right agent for your home's real estate marketing.
What's next?
Complete Property Marketing
Marketing real estate is a progressive process. We've talked about the MLS already and I'll re-iterate it's the number one place to start marketing residential real estate. By including your listing on the MLS we as your agents allow it to be shared via other real estate agents and brokerages, in addition to the portal sites, across the internet. It's also shared with all the members, i.e. REALTORS® for them to share with their buyer clients. It's a very powerful tool.
Real estate marketing materials include imagination and story telling. Our next step is to write the story of your property. The MLS only has a limited amount of descriptive information space. Properties are far more than a short description. So our experts take the time to write a story about your property. This can then be utilized in the following ways. A lot of this is likely beyond most peoples understanding. For example SEO stands for Search Engine Optimization. Our marketing team gets your home appearing on page one of the results using their digital marketing skills.
It's all a matter of gaining the best online exposure for your property. It can deliver your home far beyond the local buyers. Think relocation! Your home's story is full of information and data that will attract people searching for features your home has.
More Marketing
Video Created

SEO all Images

Create website blog post with story and images

Create and upload to Slideshare

Video posted to YouTube

Video embedded on your blog post

Listing published and edited on ActiveRain*

Listing manually added to Realbird* and SEO'd.

SEO applied to blog post and website

Ping Your Blog Page for Google Bots

Manually Edit Your Listing in Zillow ( post MLS)

Post Listing to Facebook manually

Create Tweets for your listing

Create Twitter Graphics for your listing

Create Facebook graphic for your listing

Post listing to Twitter

Post Listing on RealtyTImes

Post Listing on WikiRealty

Create Snippets for Social Media posting

Monitor to make sure the listing is indexed by Google

Create Google + Collection, Listing Photos

Post Listing to Google +

Embed Video on Realbird

Embed Video on ActiveRain

++++
In Addition for Top Luxury Homes
With two luxury home marketing designations and memberships we have access to several online advertising venues specifically for the luxury home market. This ensures all luxury homes are placed in front of high net worth individuals looking for unique and homes.
We also belong to a network of over 600,000 luxury agents across the world to share your luxury home with.
Marketing Expectations
With a softening market, your agent should give you some basic data. Likely the most important question you want to know, once you are on the market for sale is: How long will it take to sell my home? While none of us have a crystal ball we can give you the average time on market for homes like yours. This time can change according to the positive or negative aspects of your property. It's a good benchmark to have.
It's a good idea for your agent to roll out their real estate marketing in stages. It would be impossible to achieve it all in one day. The advantage of using a REALTOR® like us that has a dedicated home marketing team is that marketing continues even while your agent is out servicing other clients. There's never the excuse of being too busy. It's done my our real estate marketing team.
A Word About Open Houses
Barrington Realty Company will not, ever, do open houses. In the digital world it does nothing to sell your property. The days of needing open houses to get buyers into your property are very long gone. It opens your home to people looking, who for the most part are not qualified or ready to buy. They are window shopping. If you consider it an important aspect of real estate marketing, we likely are not a good fit.
I also want to point out that in the last 10 years or so, there have been as many agent murders, yes murders, because the agent was alone in a house, holding it open to all and anyone to walk in. Safety is a big concern, and as a company we'll never allow this to become an issue.
Asking Questions
We encourage you to ask as many questions as you like about our real estate marketing and also about us and our services. We want you to be comfortable hiring us, just as we want to make sure that together we'll be a good fit.
Why My Home Did Not Sell in 2018!
Likely to be a question now as we get close to the end of this year. You've already seen that our sales here in Barrington have been sliding in 2018. However real estate marketing still shows success with over 600 homes sold. How was the real estate marketing of your home? Do you even know?
Real estate marketing can be different by agent, brokerage, time of year, agents experience and knowledge. Sometimes all the marketing in the world cannot help sell your house. What you need more than anything is an open and honest conversation to pinpoint the issues. They have to exist, it might be price but it might not.
Let's Get Started
If you would like to discuss our real estate marketing for your property, please get in touch.