South Barrington IL real estate market report for November 2016 shows a market that while has sales, has more listings coming to the market and therefore a harder market for sellers to find buyers. This results in stress on the pricing which is not being acknowledge by many sellers. We wrote an article back in September about why sellers need to know what's going on in South Barrington. Appraisals are coming in low too!
The chart below shows a rising inventory of homes for sale in South Barrington village. Sellers just cannot either ignore the trends. If they do they'll languish on market.They need to get better on target with pricing and attract the limited real buyers. It's a bitter pill to swallow, we understand that, but the market will reject an over priced property 9 times out of 10. If you are lucky to get an offer, you might reject it out of emotion. Your buyer is not low balling you, they are making an offer based on the market, not on what you want.
I recently had a buyer who loved a house in South Barrington. They had seen it twice. Price was the issue. They could not wait for the price to come down, did not want to make an offer that was likely going to be rejected. So they moved on and bought a lower price home. Sellers cannot assume that buyers will make offers regardless, they won't.

In this instance we knew the seller was somewhat motivated and was moving out of state, but the buyers still felt the sellers were too high to even bother trying. The sellers will never know, even though the price is now at the point an offer would have been made.
The chart below shows 18 months of inventory based on monthly sales. Notice the incline immediately at the start of the year, it kept on going month over month. The good new is there has been an increased activity in sales in November and December in South Barrington. Time will tell us if this is an ongoing trend or just a rush to buy before the end of the year.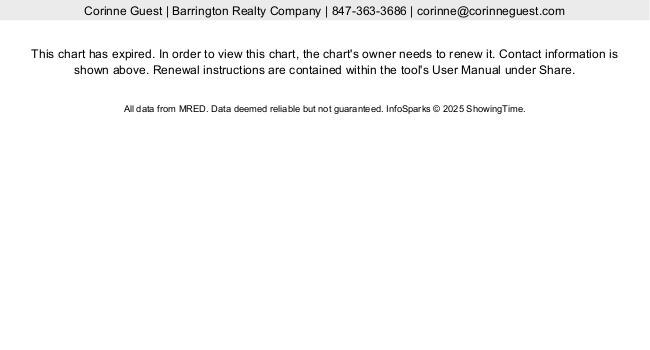 South Barrington IL Real Estate Market – November 2016
68 Active Homes For Sale Today
14 Homes Under Contract (Contingencies Remain)
4 Homes Pending (All Contingencies Met)
Average List Price: $1,322,754
Units Sold in November: 7
Average Sales Price: $708,009
Sales Price to List Price Averaged: 96% 
Days on Market: 310
Absorption Rate: 12+ months. Good luck for buyers it's your market!
Absorption rate has been determined by sales over the last 12 months. You can see it's still the lower priced homes that are moving.
Before buying a South Barrington home for sale it's useful to understand the current market trends in the community. This is especially true for luxury home areas like South Barrington as the demand is usually lower once we reach the $2 million price mark.
There are 11 homes for sale above $2 Million, their average marketing time is currently 806 days. 10 of the homes are 5 bedroom properties.(Normal for South Barrington.)
My reports address each of our Barrington communities and the others on this website. If you are relocating to South Barrington Illinois, we're the experts in relocation home purchases. You can reach out to us for help.
Corinne can be reached at 847-363-3686.